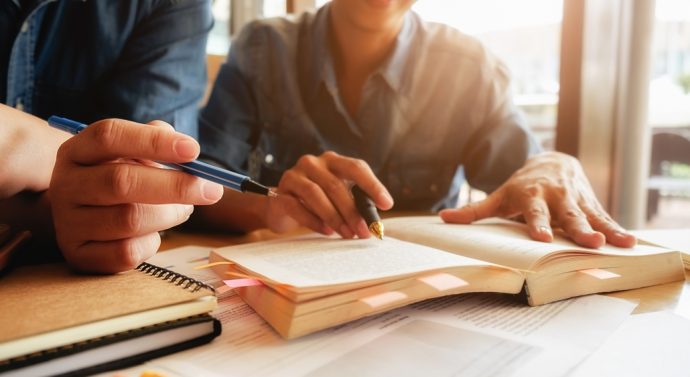 Improve the TOEFL Writing Score With These Tips
Education
June 29, 2021,
Comments Off
Like IELTS, TOEFL is also a test that measures your English language skills by testing you on different grounds like reading, writing, listening as well as speaking. Here, TOEFL is intended to indicate the iBT and not PBT. For your information, iBT stands for Internet-Based Test, and PBT extends as a Paper-Based Test. At present, PBT is on its way to extinction, while the iBT is quite popular among the candidates of the TOEFL exam.
As mentioned earlier, TOEFL is made of four different sections, all being equally important because the overall result is the average of all four exam sections. For admission purposes, the overall TOEFL score is what matters the most and not the score of the individual section. Since one needs to do well in every section of the TOEFL Singapore exam, it is best to know how to improve your scores. Today, in this article, we will walk you through different tips that might come in handy to cope with the writing section of the TOEFL exam.
Before we move to the tips, let us give you an idea about the writing section of the TOEFL exam.
The TOEFL writing section consists of Integrated writing and Independent writing task
50 minutes is all you have to complete the task (20 minutes for the Integrated writing and 30 minutes for the Independent writing)
This section has 25% weightage of the total paper making it one of the important sections
Now that you know the section pretty well, let's discuss some of the tips that you should try to conquer this section.
Top tips to Improve the TOEFL writing score (Overall)
Make sure you read and listen
The integrated writing task comes with two different passages, one that needs a read while the other one needs hearing. You will be having three minutes to read the passage that appears at first. Right after that, the listening passage will play for two to three minutes. You have to read the passage in the first place because the listening part will link back to the reading passage. And, if you miss reading the passage, it will affect your scores.
Time management is key
Not only for the TOEFL writing section, but time management is important for every exam. As you know, you will only have 20 minutes to write your essay, which means you'll have to be quick and precise in your writing. Experts of the TOEFL exam suggest that you should invest not more than two minutes in taking notes and drafting an outline. Thus, you need to practice time management with a clock by your side during TOEFL preparation.
Draft an outline
An outline gives you a rough idea about the structure of the content you're about to write. With thirty minutes on the clock, it's vital to have a plan to proceed further with your essay. Make sure you create an outline in the first place because it clears how your content will look.
Try to finish early
It is always best to have some time to proofread your piece. So, it is suggested to finish writing the essay in about 27 minutes, the extra 3 minutes can come in handy for editing. During this time, you can look for spelling errors and grammar mistakes. Remember, if you miss on correcting these things, your score is going to hamper badly, no doubt.
These were some of the important tips that you should keep in your mind when you sit on the next TOEFL exam. There's plenty more that will be discussed in the next article. Remember that the small things mentioned above can be crucial in the TOEFL test. Thus, you should make sure to follow them.