Most popular free online sources for investigators
General
November 13, 2020,
Comments Off
When it comes to investigation, there are many online resources offering information. Most of them offer their services for a small cost. Usually, private investigators use a few of these resources depending on their requirements.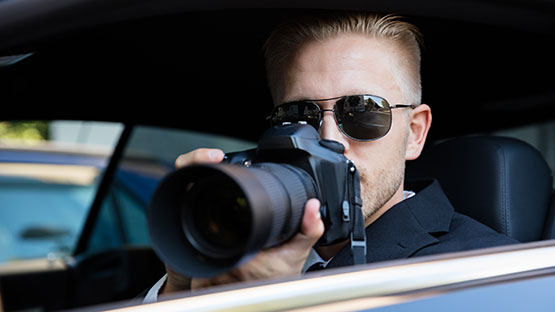 An investigation could cause a lot of money if you don't know where to look for the information. Apart from the money, it can cost you a lot of time. Hence, it is important to have a list of resources to look for particular information. 
In this article, we will share the most popular free online sources for investigators. Using these resources, you can get authentic information without spending any money. 
Open Secrets
Open Secrets is an organization that can pull up data back from 1979 to today. You can request custom federal campaign finance data. The organization is run by donations. 
Internet Archive
When it comes to internet data, there are many ways to delete or hide it. Thanks to Archive.org, you can retrieve historical data containing books, jobs, people, etc. With more than 20 million books and 330 billion web pages, you can always find the desired information. 
WHOIS Domain Tool
WHOIS domain tool allows you to check the ownership of a domain name. Apart from ownership, you can check historical data of the domain including domain search, name server report, and reverse name. 
Federal Inmate Locator
Do you want to check the whereabouts of the U.S Bureau of Prisons inmates? Gladly, the tool gives you access to this data from 1982 to the present. 
Guidestar
Guidestar is the planet's largest source of information on nonprofit organizations. They have records of nearly two million IRS-recognized tax-exempt organizations. 
Ancestry.com
Ancestry is a genealogy website that gives you information regarding your ancient relatives. The website offers you a range of information from family history to your ethnicity. Moreover, it can give you access to global military records. 
Newspaper.com
Do you want to read news from the 1700s? You might think that it is not possible but the Newspaper has got you covered. They have a huge database of historical newspapers from 1700 to the present. 
Historical Military Records
The Historical Military Records is a database of the United States Army, Navy, Coast Guard, Air Force, government agencies, and Marine Corps. It gives you access to government personals who retired after 1955. 
The Work Number
The Work Number is a perfect source to verify an employee's data. With the database, you can verify social service, work number, employment details, income, etc. With all the information in hand, you will be able to improve your investigation. 
Governmentattic
Under the Freedom of Information Act, you can access a lot of data without any authorization. The platform enables you to view electronic copies of a lot of government documents. 
Conclusion
An investigation is a hectic process and you need a lot of sources to verify and prove your information. All the above-listed resources are free and quick to use without any issues. Once you know how to obtain the information from these sources, you don't need to use paid resources anymore.