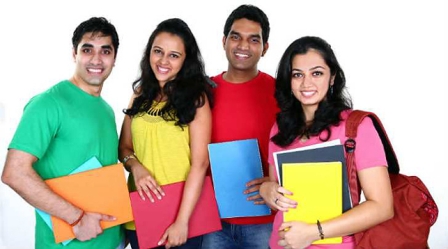 The 5 Best Remote Jobs in 2020
Education
June 19, 2020,
Comments Off
So you want  to be a self-sufficient, digital nomad but you aren't sure where to start? Well, we can help you with that. There are so many opportunities out there to work remotely, but not many people know where to find them. Whether you are looking for an entry-level role or you're an experienced professional looking for your next career move, you'll be able to find something that suits you. In 2020 we have seen an incredible increase in the numbers of people working from home and remotely, so we've come up with five of our top recommendations for remote work so that you don't have to.
Teaching English online
One of the most in-demand jobs that employers are recruiting for all year round is for people who are able to teach English as a foreign language. Teaching English is a really cool way to satisfy your travel itch whilst making decent money, because you are able to work from anywhere in the world, as long as you have a stable WiFi connection. So that means you can hop from country to country whilst making your money on the move. You could also work abroad teaching English in-person, so options truly are endless!
What's the catch we hear you ask? Well, there isn't really a catch at all, as long as you do your research! If you do this well, then before you start teaching English online, you will be aware of what the conditions are. Some companies will have stricter hiring requirements than others, but there are also some companies out there that will hire teachers with limited experience or qualifications.
In saying that though, if you see yourself teaching English online on a more permanent, long-term basis, then it certainly pays off to go the extra mile. Getting qualified is your first step to becoming a well-paid, digital nomad. If you want to stand out, make sure you have a minimum of a 120 hour TEFL course in the bag. This will show employers that you take this type of job seriously and you are committed to ensuring your students are receiving a quality service.
If you want to see what online companies are available, then check out this ultimate guide of online platforms. This will give you more of an idea of what companies will expect of you before working with them. The more qualified you are, the better the opportunities and higher the salary.
The bottom line of teaching English online is that it is a job that has amazing flexibility and it can allow you to become your own boss relatively easily. A lot of the time, you don't have to commit to a contract, and you can choose the hours that you want to work. So if you have other commitments like childcare, study or other employment, then you can work around this. Sounds pretty amazing, right?
Translation jobs
Another job that will allow you to take advantage of your language skills is in the area of translation. If you are bilingual or have proficiency in multiple languages, then you can find a job working as a translator. Most of the time, translation jobs can be done from home or on a remote basis, so it's a win-win situation for you.
Translators who work remotely might be employed to carry out tasks such as translation of news stories and articles, government websites, policy documents, general web pages, books and audio transcriptions. This is yet another example of being able to use your language skills to be a valuable asset to employers.
Freelance writing
Freelance writing gigs can come in many different forms, from copywriting to content marketing. There is an abundance of opportunities for people who are able to dedicate their time to writing, and if you know what you're doing, then you are certain to at least find an on-the-side writing gig.
Although it can be difficult initially to find legitimate opportunities in the freelance writing realm, once you do it will open up even more doors. In this industry, sometimes it is not a case of what you know, but who you know, so building connections and networking is also important to further your options.
Virtual assistant
Nowadays, lots of businesses outsource tedious tasks to virtual assistants, who are usually more than happy to take over. There is a lot of work that goes into running a business, and often businesses don't want to waste time, money and resources on tasks that could easily be delegated to one individual staff member. So, often they will make use of a virtual assistant.
To be a virtual assistant, you don't usually need a plethora of technical skills, but you must at least have a great attitude and workrate to help a company reach their goals. So you could be doing anything from administrative duties, social media assistance, replying to emails or handling appointments.
Social media management
Another freelance role that has seen huge growth over recent years is the role of a social media wizard. Working in social media means that you may be looking after numerous company platforms such as Linkedin, Facebook, Twitter and Instagram amongst others. This type of job is targeted at tech-savvy individuals who have an interest in using social media themselves.
Types of tasks as a social media assistant could include creating content, design work, scheduling posts, replying to comments and messages and creating paid promotional campaigns. As you can see, the management of social media is a lot more in-depth than just posting updates every day.
Overall, because of the ever-changing working environment, many people are looking at ways to work from home and remotely. Companies are also now beginning to look at ways of cutting costs to their business operations. So, by having staff who want to work remotely and businesses who are willing to hire freelancers on a casual basis, jobs become more available and work can be done remotely.